Somers Town Housing Block
---
Location: Somers Town, London
Area: -
Status: Shortlisted
---
Kasawoo proposed a new housing scheme for Camden Council in Somers Town comprising a flexible array of multi-family units, commercial and public spaces. Architectural and strategic planning services were provided for this project.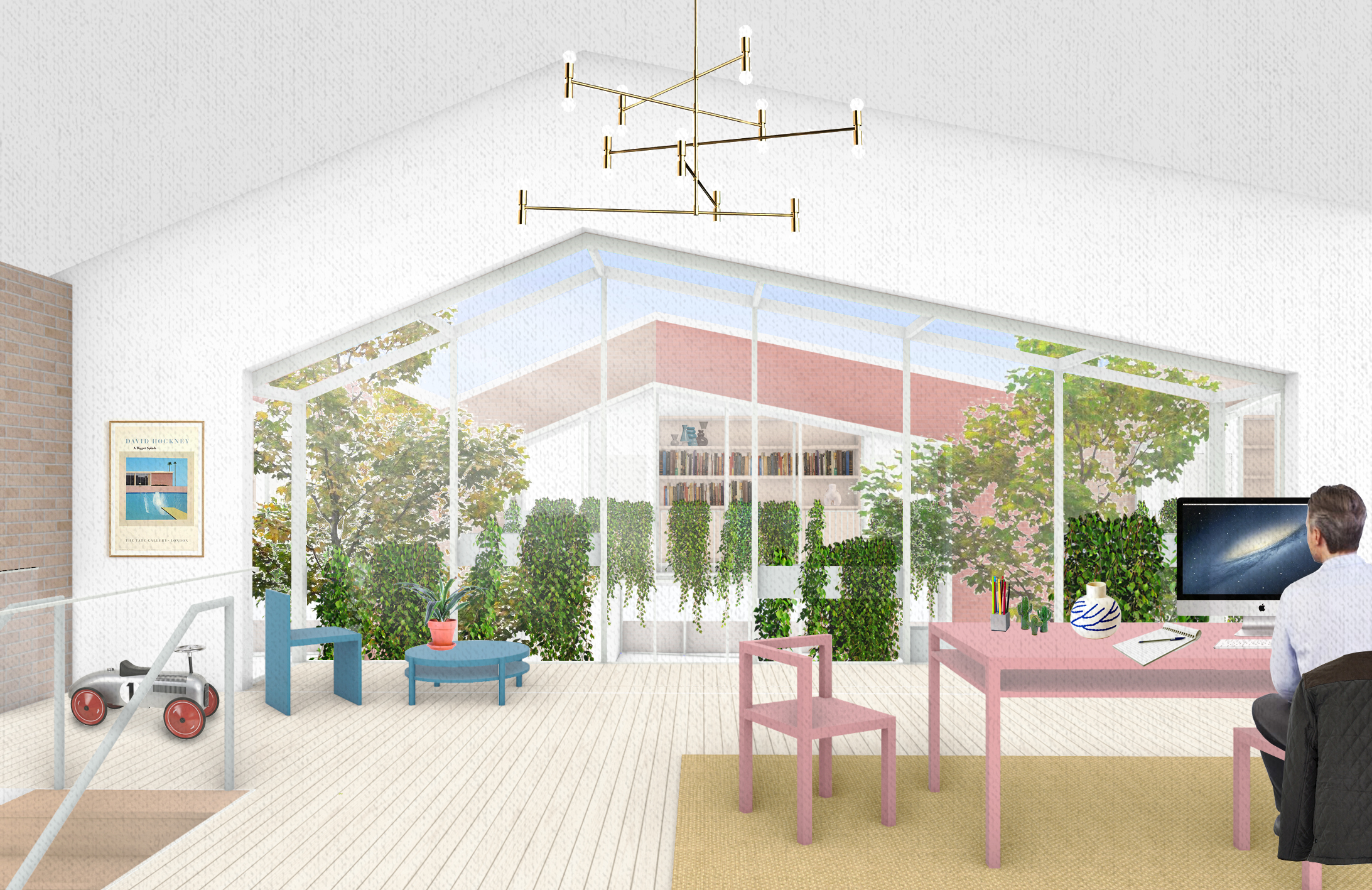 This project re-imagines council housing as a new neighborhood anchor that offers a multiplicity of spatial, social and economic opportunities.
Strategically located between the historic council estates of Somers Town and the newly redeveloped Kings Cross tech hub, our scheme proposes a multi-layered housing typology of mixed-use living and public natures. Leveraging the neighborhood demographics and existing site conditions, the project strives to bridge the discord between the many social stratas and to become a catalyst for the strengthening and empowering of low income communities.
The consolidation of functional cores towards the sides offers flexibility in two significant ways. First, it creates an open floor plan that can be configured in multiple ways in response to the needs of the residents. Second, by providing a dedicated entrance, each module can be further divided into autonomous flats. The proposed layout has the flexibility to accommodate a variety of lifestyles and can easily adapt to the ever changing needs of neighbourhoods and pressures for increased density in the future.
The project uses the notion of a green corridor as an architectural and landscape element that re-positions housing purposefully in-between the city and the garden. The discourse of housing has long debated its relationship to the nature. In particular, access to high quality and sufficient open space has historically been an important consideration for council housing estates. From terraced housing typologies to high-rise towers in the park, there are numerous experiments and lessons to be learned. In our proposed scheme, the exterior elevation creates a continuous urban edge that activates the perimeter of the site, while the interior elevation opens to an elevated semi-private garden for the surrounding residents. As a result, a new type of domesticity emerges - neither an urban nor a suburban dream of living together.

Fundamental to the design of the housing module is an ambition to create a whole new relationship among the residents, nature and the community. Each housing module is conceived as a two story unit with direct access to an elevated front garden, and sits atop of a commercial unit on the ground floor. The housing module is conceived in two halves; a solid portion that holds the private life of the residents and a translucent part that immerses them to their natural surroundings. Circulation and utilities are pushed towards the edge of the floor plan to maximise the efficiency of the aggregation. Our hope is that our proposed housing typology can form the basis for better, healthier and more inclusive living; a place for stories to unfold and a venue where spectacular events take place.